Once FluentPro Power BI report package was published to Power BI service it is important to make sure that the data in reports will be up to date - set up a refresh schedule and verify credentials which will be used for data synchronization.
This can be done by the steps below:
1. Open the workspace to which the FluentPro Power BI report pack was published.
Then click Datasets. 
2. Click ellipsis next to the Dataset and choose Settings. 
3. In the opened page expand the Data source credentials section. Then click Edit Credentials. 
3.1 In the opened dialogue window select Basic in the Authentication method drop-down (1). Provide the User Name (2) and Password (3), which you use to log in to EPM Pulse. Then click Sign in (4). 
4. It is recommended to set up the Automated Data Refresh, which would be much easier than refreshing the data manually.
4.1 For this click Scheduled Refresh (1) in the Settings.
In Keep your data up to date toggle the switch to On. (2)
You can also choose the Refresh Frequency (3), Time Zone (4) and Time (5) when refresh will take place. 
Click Apply (6) once you are done.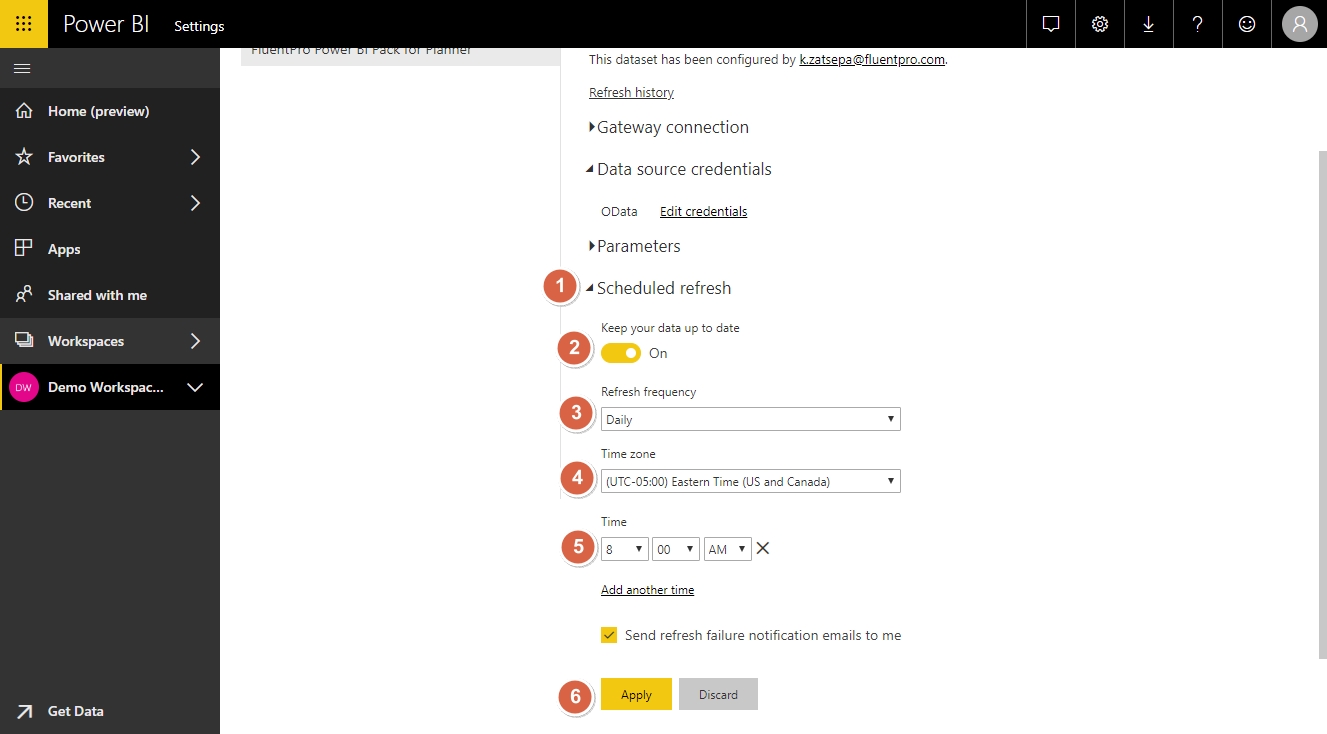 5. Congratulations!
You have made sure that data in your Power BI reports will be regularly refreshed.